Paas
ALTIPLA's Platform-as-a-Service (PAAS) has been designed for software channel partners to sell Cloud services, Licensing and ESD software, to and through a 'reselling' community, facilitating a comprehensive buy, sell, service, supporting marketplace.
Offer your own software different and start with new brands tomorrow.

Benefits:
All types of software
Fast go to market setup
Integrate inside your environment
Connect to ERP or CRM
Microsoft Azure plug-in
Kaspersky Business Security plug-in
G Data Business Solutions plug-in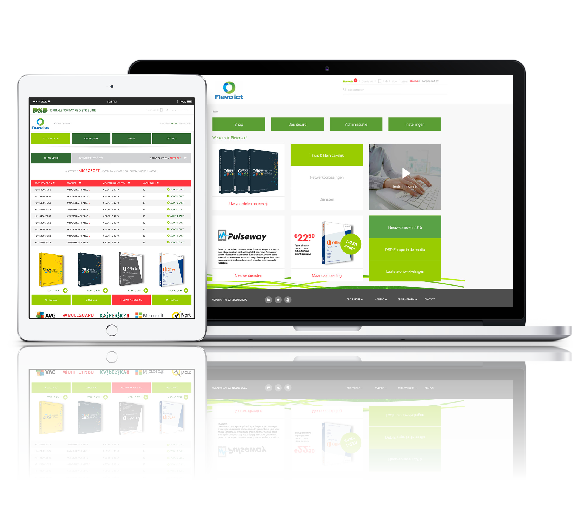 DEVELOPMENT & CONCEPT
Five years in development - scalable digital license management platform has sold in excess of 250.000 keys in 5 different countries, a strong proof of concept - and growing every day!
MARKETING TOOLS
Using our PAAS gives you access to a variety of marcom alternatives. We provide you a set of tools for bannering, cross and up sell, search engine optimisation, and more.

MANAGEMENT/ADMIN CONTROL PANEL
Our PAAS includes an extensive portal providing the tools to monitor sales trends, channel partners, specific order data and returns by product and partner.

SECURE INSTANT DELIVERY
Our PAAS provides a safe and secure environment where users can benefit from the instant secure delivery of software. Some of Europe's largest software developers, publishers, distributors and retailers rely on our platform to deliver software and services.

IDENTITY & BRANDS
Our Paas is entirely tailored to the partner's branding. The platform can be filled with the partner's brands and/or combined with the brands of other vendors.
Vendor
As software vendor you need to innovate, but your channel too...
> Are you API integrations taking too long?
> Do your partners don't have a platform or capacitance on development?
> Are your partners not getting the requirements from HQ?
> Too small, less potention?
So the real question is...
''Are your partners struggling with the fast changing market around us?''
Your partners benefit
from our PAAS.
You benefit from:
Fast go to market strategy
Any type of software (Monthly or annual subscriptions)
Cloud, on-premise & hybrid software
Instant delivery
More data
Proven concept
Vendor reporting
Stay leading with invoicing
Entirely tailored to vendor's branding or partner
Vendor administrator
Many Marketing tools
Features & Services:
With our solutions we automated your channels sales, so you have more time to sell more!
We have two solutions for your partners:
1. Platform solution - for Distributors and resellers
Vendor's type of software
Automatically retrieving software from vendor via VENDOR API
instant delivery towards customers
ADD ON for Distributors
We ad a reseller environment in front of it, so that customer from your partner can buy any software by them self and having all the benefits of an automated delivery inside one platform.
2. API solution
You get your own vendor documentation
We create a setup for offering the products
Together a go to market strategy
Technical & sales support to your partners
For all our vendor solutions the vendor get's an administrator, which gives:
Overview all sales
Resellers info
Create reports
Marketing tools
About
Altipla was created to capitalise on the transformation of software license sales, delivery, and management in the digital age. The result of a 50 man year development project, Altipla is built using state of the art, flexible, portable, and highly customisable technology, which facilitates easy interconnectivity. Our technology's core competence is to facilitate the purchase, sale, delivery, management, service, support, and reporting of digital content licenses, thereby eliminating the need for physical inventory, product obsolescence, shipping costs, and payables related issues.
Altipla is a pioneer, a trendsetter, and a market innovator, leveraging the power of the Internet to facilitate digital content license sales, distribution, and implementation in all environments. We make it possible to purchase, sell, deliver, install, and manage digital content within small and large databases – mobile shopping platforms, stores, chain stores, web-shops and data-centers, as well as through distributors - almost all digital data environments. Our technology's unique tools enable you to easily reduce costs of acquisition and delivery, while giving you a choice of interactive, medium and long-term license renewal and management solutions. It is a dynamic technological environment, facilitating immediate, "just in time", 24/7 access and response, worldwide, in the fulfilment of digital content delivery and services, all product categories, Mobile, Desktop, and Enterprise.
Altipla's technology allows any digital content provider, publisher, distributor, ISP, and reseller - to efficiently and reliably manage digital content licenses and subscription renewals within any network. Our showcase project – www.dsdeurope.com – now a 5 year old " proven concept", is present in 5 countries, supports over 5000 resellers increasing at the average rate of 5 a day, 20 major brands, 2500 individual products, and many satisfied customers.
Altipla is the brainchild of two enterprising young Dutch entrepreneurs. Begun "a la Michael Dell" out of one partner's bedroom, the company has since expanded into the garage, and the now sixteen multi-cultural team members are busy growing Altipla technology's exposure to an increasingly larger group of customer profiles ranging from ISPs, through resellers, distributors, publishers, data-centers, and telephone companies.

Altipla B.V.
Hintham 152a, 5246AK, Rosmalen
The Netherlands
www.altip.la
contact@altip.la
T +31(0) 73 72 00 620